Spring is finally here, but will the weather actually get better any time soon? It's relatively nice and mild here in Kent today, even if they're talking about "Beast from the East 3" and a "White Easter". So yes, we will get our lovely British spring at some point and finally be able to wear a nice short sleeve shirt, but not quite yet.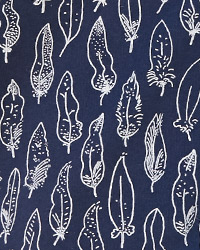 Right now the best choice is probably a warm fleece, not as bulky as a lambswool jumper but cosy and perfect against low temperature and wind.
Our Feather 1/4 Zip is so soft and snuggly you'll never want to take it off!
The attractive pattern features different shaped feathers in cream blending into a rich shade of navy.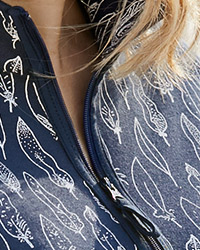 The hand-drawn look of these feathers makes the garment extremely versatile, perfect with a pair of jeans as well as smart trousers.
A flattering sweatshirt and, to quote one of our valued customers, with a "very good shaping and fit".
Easy to put on and take off thanks to the quarter zip, it is also perfect for wearing alone or as a layer.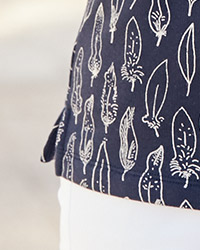 Also an ideal addition to your holiday wardrobe and for all those mid season cool mornings and chilly evenings.
And what better than a fleece for all our active customers enjoying walking, golfing and other activities?
The Feather 1/4 Zip even has hem vents for ease of movements, making it a favourite sweatshirt for this season!